The market share that Google holds is humongous. In simpler terms everyone you come across might be using Google as their default bower for any queries one might have. But this doesn't take other search engines out of the game. Here is why and how to use Bing, DuckDuckGo, Yandex, Baidu other popular search engines.
Why you should consider other search engines in your SEO campaign.
Google has a lot of issues related to safety and privacy and it can be a significant reason for users to switch to different search engines. Search engines like DuckDuckGo, and Search Encrypt clear the browsing history after the user has been inactive for at least 15 minutes. Not like Google these search engines don't even track cookies as the searches on these engines are completely anonymous.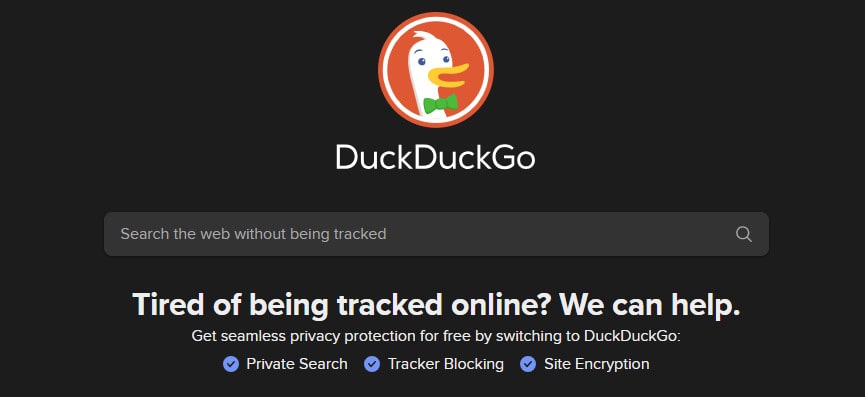 Another reason to do SEO on this platform is that they might have the audience one wants to cater for their business even though Google has a larger market share a small proportion of that market might be using different search engines so one can tap on this underlying opportunity.
How to use alternate Search engines?
To rank on Bing do the following:
List your business on Bing Places: it is the same as Google My Business and helps your business to rank locally.
Upload an XML sitemap using Bing's Webmaster Tools: we all know the importance of submitting a sitemap file on Google, which helps in ranking. Submitting one on Bing will allow its algorithm to make your content more visible and relevant to its audience.
Match Keywords: Bing prefers exact keywords, so optimize your content by putting the targeted keywords in the page title, Meta tags, and overall content but avoid keyword stuffing.
Updated Social Media Profiles: Social signals play a vital role in Bing's ranking and help display a better profile on Bings's Places.
Use high-quality images: Bing emphasizes more images and using more detailed infographics or well-designed images can help you rank on Bing.
You'll rank on Yahoo too if you follow the same practice as it is powered by Bing. Similarly, there are different best practices to follow on other search engines to rank on them.

Is it worth trying alternate search engines?
Google might be an irreplaceable platform for search engine optimization because of its more personalized search option. By analyzing you can learn, reach, or extend to a different audience on these alternate platforms and understand where your audience is engaged more. A comparison test is also an option to check how you rank on each of these platforms.
As mentioned earlier Google may lose its audience bit by bit due to its privacy issues and these search engines might come into play so you can use this opportunity to rank first on these alternative platforms.